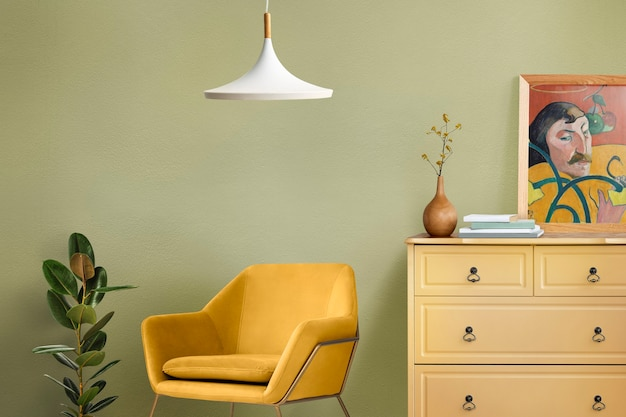 In recent years, there has been observed a significant rise in the trend of DIY renovating houses, and with more and more people spending time at home, they are finding ways to make their living spaces more comfortable and aesthetically pleasing. One of the key benefits of DIY renovating is the cost-saving aspect; homeowners can save considerable money by taking on projects themselves instead of hiring professionals. Another benefit is the sense of accomplishment as well as the satisfaction that comes with completing a project.
When it comes to DIY renovating, many people start by buying water-based spray paints because these paints are easy to use, versatile, and environmentally friendly, making them a popular choice for DIY enthusiasts. Along similar lines, Verified Market Research estimates that the worth of the worldwide water-based coatings market will rise from its 2020 valuation of USD 63.51 Billion to USD 103.23 Billion by 2028, representing a CAGR of 5.88% between 2021 and 2028.
A Quick Introduction to Water-based Spray Paint
Spray paint developed using a water-based solution, as opposed to the more conventional solvent or oil-based solution, is called water-based spray paint. Compared with traditional spray paints, a water-soluble solution makes the product less hazardous to human health and the environment.
To achieve an opaque finish with water-based spray paint, make certain to shake the can well before each use, as the pigments have a tougher time sticking to this formula. Moreover, applying a layer of primer before the paint can help bring out the color and provide protection for the final result. Unlike solvent-based formulas, water-based spray paint may need more time to dry and become permanent, so it is significant to wait 15 minutes to an hour to adhere to the surface fully.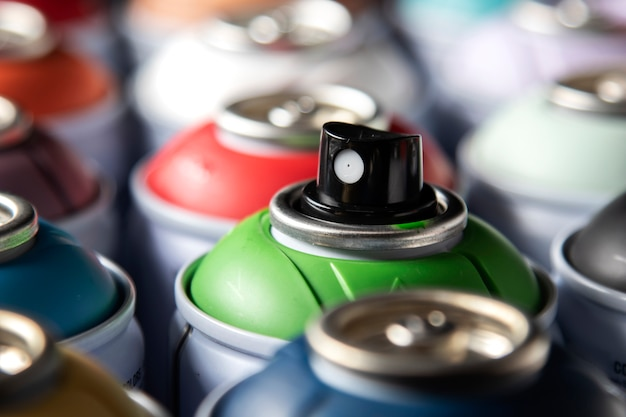 Where to Use the Water-Based Spray Paint?
Water-based spray paint can be used for indoor spray paint projects, and accordingly, here are some examples of those projects that show how to use a paint sprayer indoors:
Water-based spray paint is perfect for renovating indoor walls and ceilings, as it dries quickly and has low levels of volatile organic compounds (VOCs). Undoubtedly, this type of paint is ideal for indoor use because it produces fewer fumes and has a lower odor. Not only that but cleaning up with soap and water is also easier, which makes it more convenient for home use.
Additionally, water-based spray paint is an admirable choice for renovating indoor furniture and works well on various surfaces, including wood, metal, and plastic. The paint adheres to the furniture's surface and dries quickly, creating a smooth and even finish. This type of paint equally resists chipping and fading, which makes it ideal for high-traffic areas in the home.
Last but not least, water-based spray paint may also be used for the purpose of refurbishing interior accessories such as picture frames, lamps, and other small decorative items. The paint dries very quickly, making it ideal for use on smaller tasks, and it also produces a smooth and even finish, making it an excellent choice for the accessories in question.
Advantages of SANVO Water-based Spray Paints
SANVO water-based spray paints have numerous advantages over traditional solvent-based spray paints. The fact is that as the provider of water-based spray paints, SANVO ensures that its products are of high quality and offer the following benefits to its consumers:
Compared to solvent-based spray paints, the SANVO water-based spray paints have a lower concentration of volatile organic compounds (VOCs), making them more environmentally friendly. Reducing emissions of volatile organic compounds helps improve air quality and preserve the environment. Keep in mind that VOCs are a contributor to air pollution.
Spray paints made by SANVO that are water-based rather than solvent-based have a smell that is noticeably less pungent. This not only makes them easier to deal with, but it also makes them less dangerous for persons who are hypersensitive to odors or strong smells.
SANVO water-based spray paints dry more quickly than standard spray paints that are solvent-based. This results in a reduction in the total amount of time necessary for painting and makes it possible to achieve faster turnaround times. (Full drying time: ≤60 minutes at 25℃, RH60%)
Multiple and Customizable Colors
SANVO provides customers with a diverse selection of colors to pick from, including the option to have colors customized to match their particular requirements. This indicates that the user may attain the outcomes they seek without making any sacrifices in the process.
Spray paints made by SANVO that are water-based have excellent adhesion capabilities, which enable them to stick to many types of surfaces, including metal, plastic, and wood.
Compliant with RoHS Standard
The Restriction of Hazardous Substances (RoHS) standard may be met by SANVO's water-based spray paints; therefore, they are compatible with the regulation. This indicates that they do not contain any potentially harmful compounds, such as lead, mercury, cadmium, or hexavalent chromium, making them safer for the health of humans as well as the health of the environment.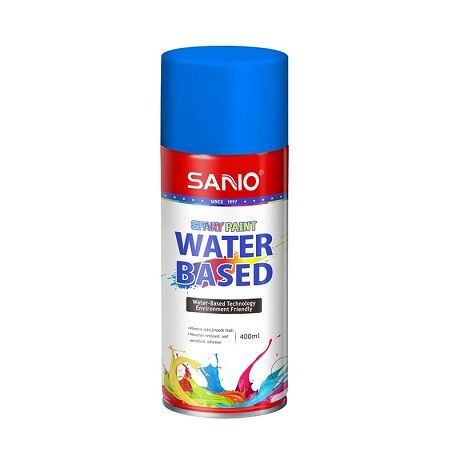 About SANVO
SANVO focuses on expanding the number of sectors that its fine chemical products can service, which drives the company's product development efforts. SANVO's long-term vision is to develop itself as a worldwide brand that leads the industry in research and professional service, with the goal of raising industry standards. We can create and customize the most up-to-date aerosol, adhesive, sealant, waterproofing, and finishing products thanks to our unified control over our manufacturing sites. To service several markets, we concentrate our efforts on developing specialized fine chemical goods, boosting the value of our production and your company's reach.