Introduction
At SANVO, we understand the importance of providing our B-end clients with top-quality, reliable, and innovative solutions for their diverse needs. That's why we are excited to introduce our High-Performing rtv silicone gasket maker, a cutting-edge product designed to deliver outstanding performance in a variety of applications. In this article, we will explore the features, benefits, and uses of this exceptional product, showcasing why it's the perfect choice for agents and dealers looking to enhance their offerings.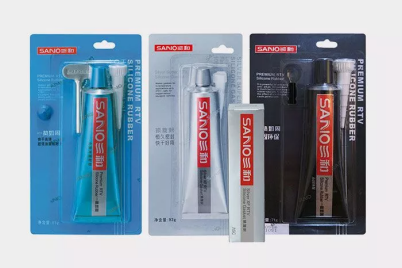 Features of SANVO's RTV Silicone Gasket Maker
Our High-Performing RTV Silicone Gasket Maker is formulated with advanced technology to provide excellent resistance to aging, weathering, and thermal cycling without hardening, shrinking, or cracking. This versatile, high-quality product offers superior adhesion and flexibility, ensuring a reliable seal on a variety of materials, including metal, plastic, and glass. Furthermore, its non-corrosive nature makes it safe for use on sensitive electronic components and sensors.
Benefits of Choosing SANVO's RTV Silicone Gasket Maker
Choosing SANVO's RTV Silicone Gasket Maker comes with a multitude of benefits that set it apart from the competition. Our gasket maker boasts exceptional temperature resistance, making it ideal for use in harsh environments and high-performance applications. Its fast curing properties allow for quicker assembly times and reduced downtime, while its excellent chemical resistance ensures lasting performance, even when exposed to oils, coolants, and other automotive fluids.
Applications and Industries
The High-Performing RTV Silicone Gasket Maker from SANVO is ideal for a wide range of industries and applications. Automotive professionals can trust its reliability for sealing engine components, such as valve covers, oil pans, and water pumps. It also proves valuable for sealing electronic enclosures and creating custom gaskets in the HVAC and appliance repair sectors. Additionally, its versatility makes it a popular choice for sealing and bonding tasks in the marine, aerospace, and industrial markets.
Conclusion
In conclusion, SANVO's High-Performing RTV Silicone Gasket Maker offers an unmatched combination of performance, versatility, and reliability, making it an essential addition to any agent or dealer's product lineup. We are committed to providing our clients with the highest quality products, and our RTV Silicone Gasket Maker is no exception. Trust SANVO for all your gasket-making needs and experience the difference that a truly exceptional product can make.